TOP MCAT & USMLE PREP RESOURCES
WHAT IS THE MCAT?
The MCAT, or Medical College Admission Test, is a standardized, multiple-choice exam administered by the Association of American Medical Colleges (AAMC). The exam is a prerequisite for admission to nearly all medical schools in the US and Canada and some Caribbean Medical Schools. 
NEED HELP PREPARING FOR THE MCAT?
Click Here for Top MCAT Test Review Books including:
AAMC official guide to the MCAT Exam
Kaplan MCAT complete 7-Book Subject Review
Princeton review MCAT subject review complete set
Full length MCAT Practice Tests
Online MCAT Preparation Courses
Free MCAT Resources/Guide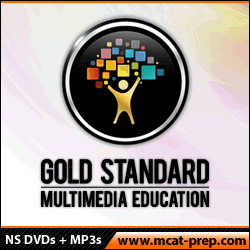 WHAT IS THE USMLE?
The USMLE, or United States Medical Licensure Exam is a three-step examination for medical licensure in the United States and is sponsored by the Federation of State Medical Boards (FSMB) and the National Board of Medical Examiners (NBME). Physicians with an MD Degree are required to pass this examination before being permitted to practice medicine in the United States.
RESOURCES TO HELP YOU SCORE HIGH ON THE USMLE
First Aid For the USMLE Step 1 2020, Thirtieth Edition
First Aid for the USMLE Step 2 CK, Tenth Edition
First Aid for the USMLE Step 2 CS, Sixth Edition
First Aid for the USMLE Step 3, Fifth Edition
UWORLD USMLE